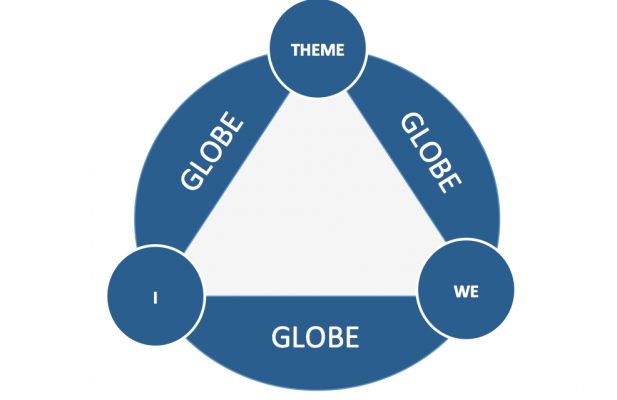 Ruth Cohn and Theme Centered Interaction
The backbone of our facilitation model stems from the interaction model developed by Ruth Cohn called Theme Centered Interaction (TCI). This model emphasizes four dimensions: the facilitator perspective, the group facilitated, the environment where the facilitation takes place and the theme that justified the coming together. These four dimensions need to be kept in balance for a successful interaction. In this logic, each participant is his/her own chairman. Disturbances take precedence and are addressed as they arise. There is not so much literature accessible in English, what is written is mainly written in German but it is really worth investigating about this unique way of presenting human interactions. TCI is a way of being and thinking more than a technique. It allows an effective and efficient use of many facilitation tools from basic ice breaker to more sophisticated Open Space Technology or World Café approach.
Facilitation competence
Our experience shows how vital it is to develop facilitation skills to move to higher level of personal and collective mastery. The span of skills needed goes from the basic and classical 'How to organize' a meeting to skills requiring a level of personal mastery to allow the participants to mobilize their resources and accept to share them within the group. Without having inquired into oneself and developed personally, the more sophisticated forms of group facilitation remain inaccessible. The art of facilitation is certainly as complex and many folded has cooking can be, from 'fish and chips' to three-star dishes in a Michelin listed restaurant. Our cooking skills are not so developed but our facilitation skills are J.