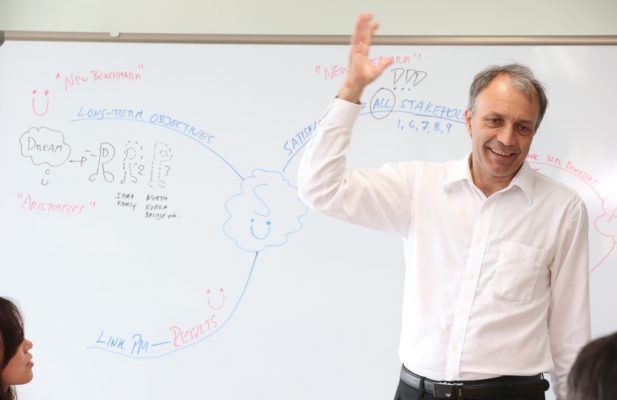 Why?
For most project managers it is extremely tempting to become completely absorbed by all the daily challenges that need to be given attention to keep their project on track and managing milestone by milestone. However, by deliberating also planning time out for receiving dedicated PM coaching and training on the job it is possible to use the project experience for targeted professional development that will be gradually tested and implemented in the project contributing to a better project result.
How & What?
Normally a project coaching starts with a first round of self-assessment by the project manager answering a number of questions (normally 15) that will form the basis for an iterative process of coach focusing on the main areas for improvement. Depending on the specific needs the coaching process will then be individually designed to focus more specifically on specific areas such as e.g. leadership and teamwork, or by broadening to cover further perspectives through adding additional questions to reflect on.
If possible, it is also advisable to attend a 3-day training to become a project excellence assessor getting an in-depth knowledge about all aspects of project excellence including learning from international benchmarks.
Who?
Project managers and project management professionals who want a systematic and practically oriented approach for professional development including the possibility to directly apply lessons learned in their daily project activities.